Happy 8 Month Ampuversary to my best buddy! 
Tonight we enjoyed some cheesy eggy goodness and made a wish.  I know what I wished for.  Butchey's wish was for me to stop taking pictures so he could eat his cheesy eggy goodness.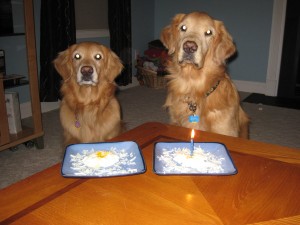 Thank you to all who replied to yesterday's post on what never gets old!  I loved all of your stories – keep them close in your heart.